Smartwings is the largest Czech airline and one of the fastest growing airlines in Central Europe. It belongs to the Smartwings Group. Smartwings operates scheduled flights, charter flights and private flights in the business jet category. In addition to the Czech Republic, it also operates in the Slovak Republic, Poland, Hungary and Germany, where it has subsidiaries. The regular air links of Smartwings offer more than 80 destinations not only in Europe. Smartwings flies not only the clients of travel agencies on chartered flights, but flights are also ordered by renowned international companies, and by global, humanitarian and sports organizations. Smartwings is a member of the International Air Transport Association (IATA) and is certified IOSA (IATA Operational Safety Audit), representing the most advanced standards of operational safety and quality in air transport.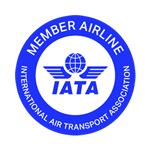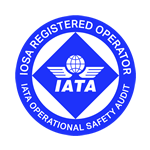 Smartwings is headquartered in Prague.
Smartwings Group, whose members include airline companies Smartwings, a.s.; Smartwings Poland, Sp. z.o.o.; Smartwings Slovakia, s.r.o.; and Smartwings Hungary, Kft, operates flights from the Czech Republic, Poland, France, Israel, Hungary, Slovakia, and the Canary Islands.
Our philosophy
Smartwings strives to be the first choice for air travelers. Smartwings brings clients safely and reliably to centers not just in Europe at a competitive price.
Safety
Flying is a matter of trust and safety is a parameter to which the Smartwings Group gives the greatest possible attention. Smartwings is certified as an air carrier for the scheduled and chartered commercial transportation of passengers and cargo according to European Union rules. The company has also met the demanding requirements of the FAA - the Federal Aviation Administration for flying in the US - and it is authorized for commercial flights to and from the US. Smartwings has repeatedly and successfully passed the rigorous safety audit of the international airline organization IATA (International Air Transport Association). The IOSA audit program (IATA Operational Safety Audit) checks the safety and quality of operation, and the airlines involved in the program must demonstrate their compliance with the strictest international standards.
Staff
Our trained staff are looking forward to welcoming you on board. They carefully ensure your safety and comfort during the flight. Experienced and well-trained pilots fly for Smartwings and their training and testing has been conducted in full compliance with strict European Union rules, at complex flight simulator training centers not only in this country but also in other European Union countries. Based on this training, Smartwings pilots are authorized to fly in Europe, Africa, North and South America, the Middle East and in countries of Southeast Asia.