COVID-19: Travel information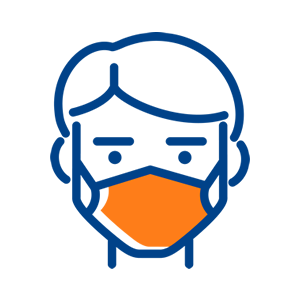 Travel during the coronavirus pandemic
Your health and safety is our utmost priority. What measures have we adopted onboard our aircraft?
Travel information

June 19, 2020
All passengers heading to Sardinia (Cagliari) must complete the registration form available on the Sardinia website before departure.
After registration, passengers will receive a confirmation email, which they will present at check-in together with the required travel documents.
The confirmation must be filled in electronically. Passengers with manually filled in confirmation form won't be admitted to transportation.
---
May 26, 2020
We are resuming flights to Split, Croatia, where you can fly with us from June 10. Flights to 11 Greek destinations as well as to Burgas and Varna, Bulgaria should be resumed at the beginning of July.
The resumption of operations depends on current travel measures by individual states.

---
March 13, 2020
Many countries are currently imposing restrictions on entry. Entry conditions may vary at different countries and may change over a short period of time. Please follow closely the travel arrangements adopted by countries of your final destinations.
You can check the current flight schedule via the My bookings or by contacting your travel agent.
---
March 13, 2020
Based on measures taken by the Government of the Czech Republic about a prohibition of travelling of Czech citizens abroad and prohibition of entering foreign citizens without permanent or temporary residence in the Czech Republic, we suspend all flights to/from the Czech Republic for the entire period of such measures with effect from March 16, 2020.
Passengers from affected flights shall be notified about a further procedure by e-mail from the carrier or ticket vendors.
---
Health and safety of customers and employees is Smartwings top priority
We would like to assure our customers that we treat the infectious disease epidemic threats with the utmost responsibility and follow the implemented regulations and issued recommendations of the relevant authorities in accordance with the guidelines of the World Health Organization (WHO), EASA and IATA. We continue monitoring the situation thoroughly, evaluating any developments on an ongoing basis. We are also implementing appropriate measures and remaining in close contact with all appointed public health authorities.