Strict hygiene standards aboard our aircraft
Our aircraft interiors undergo a thorough disinfection process before and after each flight according to the strictest hygienic standards, including seats, tray tables, seat pockets, overhead lockers and lavatories.
Boarding aircraft with mandatory nose and mouth cover
In accordance with measures of the Czech Ministry of Health, all passengers over the age of 15 must wear a respirator or similar equipment (without an exhalation valve) with at least 94 % filtration efficiency under the current standards (e.g. FFP2, KN 95) that fulfills at least all the technical conditions and requirements (for the product) prior to boarding Smartwings and Czech Airlines aircraft and to wear it for the entire flight. No other respiratory protective equipment is permitted.
Outside the above respiratory protective equipment, children between the ages of 6 and 15 may travel with only one surgical face mask.
The obligation to wear respiratory protective equipment does not apply to children under 6 years old and other persons listed in the exceptions to the emergency measure (e.g. persons traveling in public transport for the time strictly necessary to eat meals or drink beverages).
Failure to comply with the safety measure will be considered a breach of Smartwings and Czech Airlines Conditions of Carriage. As a result, the passenger in breach of the Conditions may be excluded from transport.
Our crew members will also use protective airways and hand gear.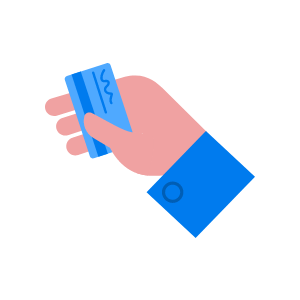 Social distancing
Two-metre gaps
Please maintain a two-metre gap from others when boarding or disembarking the aircraft.
Online check-in
If possible, please use the relevant section of our website to check-in for your flight online.
On-board seating
Sufficient seating capacity permitting, gaps will be maintained between passengers.
Contactless payments

We recommend using contactless payments, i.e. credit or debit cards, aboard our aircraft.
Airports
Please note that the general procedures of security checkpoints may have been adjusted. We recommend arriving at airports ahead of time. There are also restrictions governing the provision of certain services. Airport lounges, restaurants, shops and other facilities may thus be temporarily closed.
To reduce the risk of transmitting Covid-19, please present your travel document open at the photo page to the staff at the departure exit and then place your boarding pass on the boarding pass validator by yourself. This procedure will ensure your safe boarding without unnecessary physical contact.