Strict hygiene standards aboard our aircraft
Our aircraft interiors undergo a thorough disinfection process before and after each flight according to the strictest hygienic standards, including seats, tray tables, seat pockets, overhead lockers and lavatories.
Face mask requirements
A regulation requiring passengers to wear respiratory masks during the flight from/to Czech Republic has been abolished. Regardless, as your health and safety is our utmost priority, we recommend that you keep your mouth and nose covered with a face mask or a respirator during the flight.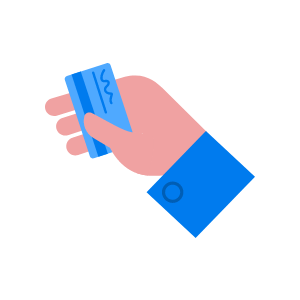 Social distancing
Two-metre gaps
Please maintain a two-metre gap from others when boarding or disembarking the aircraft.
Online check-in
If possible, please use the relevant section of our website to check-in for your flight online.
On-board seating
Sufficient seating capacity permitting, gaps will be maintained between passengers.
Contactless payments

We recommend using contactless payments, i.e. credit or debit cards, aboard our aircraft.
Airports
Please note that the general procedures of security checkpoints may have been adjusted. We recommend arriving at airports ahead of time. There are also restrictions governing the provision of certain services. Airport lounges, restaurants, shops and other facilities may thus be temporarily closed.
To reduce the risk of transmitting Covid-19, please present your travel document open at the photo page to the staff at the departure exit and then place your boarding pass on the boarding pass validator by yourself. This procedure will ensure your safe boarding without unnecessary physical contact.